Getting back to the office is the talk of the business world these days, as company leaders and employees consider their plans for returning to a semi-normal state of work. It's the moment many of us have been waiting for, a signal that the COVID-19 pandemic has loosened its grip on our daily lives after more than a year of working from home for most office workers.
But going back to the office isn't as simple as it sounds. The notion of returning is vastly more complicated than just telling employees to be at their desks at 9 a.m. Monday morning.
First, company leaders need to determine if and how they want to bring their staffs back to the office. Some employees, particularly those who do more individual tasks or have introverted personalities, have thrived while working from home, while others miss the camaraderie and collaboration of the office. Managers have noted how much more difficult it is to keep track of their teams while working remotely, while people of all ranks can agree that the flexibility brought by remote work smooths out other parts of life.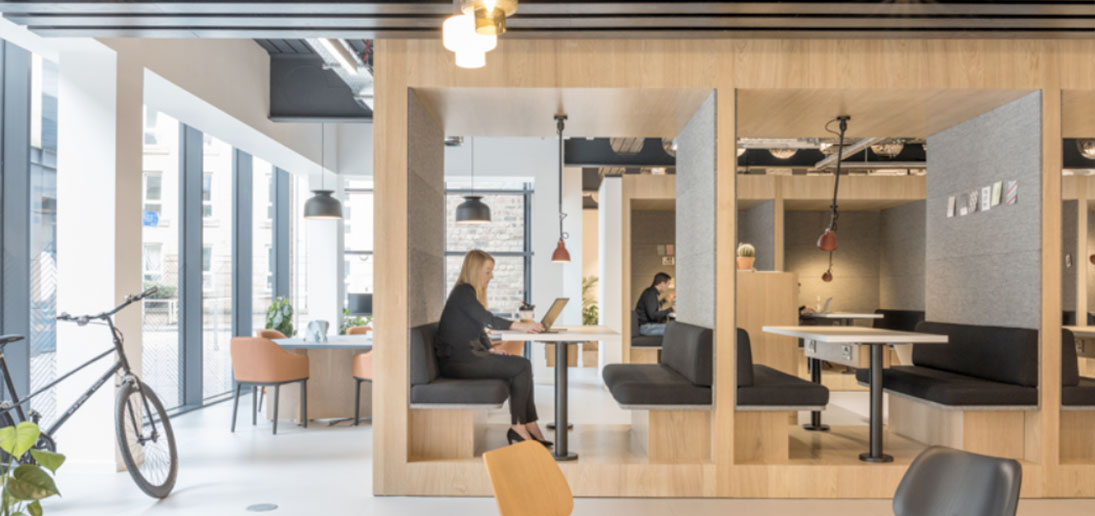 That's why so many businesses are thinking about hybrid work, which combines remote and in-office work, to allow employees to experience the best of both worlds. Hybrid work is a growing trend for a reason; it makes a lot of sense for some companies, but it also necessitates investment, strategy and careful coordination. It's the kind of thing that should be closely inspected and discussed with experienced professionals.
The same goes for transitioning to co-working, another option some companies are considering as they anticipate changes in their workforce or office strategy in the coming months and want flexibility to change directions quickly.
And while some companies will be able to go back to their pre-COVID offices, others will need to move to a new space to accommodate changes or will want to seek to capitalize on a market that is more tenant-friendly than we've seen in metro Denver in some time.
Once your company has decided on a plan, there are safety measures to consider. Company leaders are responsible for keeping employees healthy, safe and comfortable at work and will need to put serious thought into how to achieve this goal, whether it means encouraging social distancing, improving air filtration or ensuring that surfaces are routinely sanitized.
We at Tributary know this is a confusing time with a lot of unanswered questions, but we're here to help you find answers, beginning with our Return to Office hub, a handy online guide with all the resources business leaders need to get started.