Exciting things are happening at Tributary Real Estate and we are thrilled to share our latest news with you: we've officially launched a dedicated brokerage services division!
By expanding our brokerage division and adding a fully dedicated team to this service line, we can better position our clients for long-term success throughout the Denver area. Veteran broker Andy Cullen will lead the division.
Together Andy and Ryan Arnold, partner at Tributary real estate, put together a team that knows the Denver market inside and out. They handpicked each of these team members for their market expertise and commitment to delivering personalized service tailored to meet each of our clients' specific business needs and goals. (Plus, as you'll soon see, they're a lot of fun to work with.)
We can't wait for you to meet them!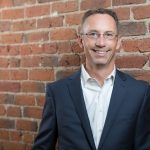 Andy Cullen, Partner/Managing Broker 
With more than 15 years of experience as a broker, Andy will lead Tributary's brokerage services division. Andy previously served as a senior vice president at JLL where he specialized in assisting clients with strategic real estate planning, lease administration, disposition, relocation, and portfolio management. Learn more about Andy.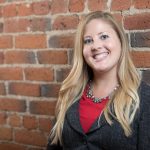 Amy Aldridge, Senior Vice President
An expert at advising scaling companies on office space strategies to accommodate their immediate needs and long-term goals, Amy brings more than 10 years of experience as a broker to the Tributary team. She was previously a vice president at JLL. Get to know Amy.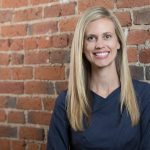 Jona Behm, Associate Broker/Marketing Director
Jona joins the Tributary brokerage team with five years of commercial real estate experience. Meet Jona.
Daniel Howard, Associate Broker 
An entrepreneur with experience on both the commercial and residential sides of real estate, Daniel brings a wealth of business development expertise to the team. Learn more about Dan.
You'll be seeing a lot more of this team in the coming months.
In addition to expanding our service capabilities, we are excited to show off our refreshed branding, logo and new website. Take a peek at some of our developments in the works and be sure to stop by our office in Larimer Square to say hello!