Capital Advisory and Asset Management Services
Tributary Capital provides comprehensive capital advisory services to help clients find efficient and competitively priced financing options for their commercial real estate projects. Knowing that no two deals are exactly alike, we work diligently to offer workable and flexible solutions for you and your business.
Our strong relationships with local, regional and national banks, as well as life insurance companies, agency lenders and other alternative capital sources, allow us to source options for our clients that they may not have the time or capacity to source themselves.
At Tributary Capital, we have a deep working knowledge of the unique circumstances that come with commercial real estate and act as an advocate on your behalf to find the most attractive financing options available for your project.
In addition to sourcing lenders, Tributary Capital provides legal review and negotiations as well as asset management services post-closing, including loan abstracts, lender communications, reporting requirements and covenant compliance.
With a reputation as some of the most trustworthy and reliable commercial real estate professionals in Colorado, our team provides a holistic perspective drawn from our experience in capital advisory, investments, development and brokerage. We're not just here for the transaction. We're here to create lasting relationships built on mutual trust, competence, respect and profitability.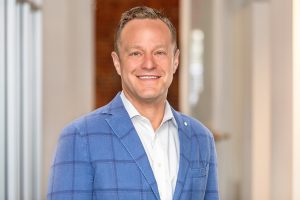 Jake Meilach
As Managing Partner of Tributary Capital, Jake Meilach offers more than 15 years of experience in commercial real estate and capital markets, ranging from acquisitions, development and asset management to capital structuring, loan origination and portfolio management. Leading the firm's capital advisory team, Jake sources financing options for clients to acquire, develop and refinance properties. Read Jake's full bio.
The sole purpose of this material is to provide information which could potentially be used by an entity to obtain business and commercial financing and does not function as a substitute for the advice of an investment advisor. This material is not intended to solicit commercial mortgage brokerage business in any of the following states: AZ, CA, CT, HI, IL, IN, LA, MI, MN, MT, NV, NJ, NY, NC, ND, PA, RI, SD, UT.

Revolution 3600
Revolution 3600 is located in core business corridor of RiNo's Brighton Boulevard and will bring highly desirable Class A office and retail space to the neighborhood. True to the character of the area, Revolution 3600 is designed with an edgy, industrial feel. Located at the juncture of connectivity in RiNo, the location offers easy access to I-25 and I-70 as well as RTD commuter rail.
Address: 3600 Brighton Boulevard
Neighborhood: River North (RiNo)
Completion Date: Q3 2018
Stories: 5
Total square footage: 150,000
Office square footage: 130,000 SF (floors 2-5)
Retail square footage: 20,000 SF (floor 1)
Parking: 1.8: 1,000 structured parking
---

Giambrocco
Tributary Real Estate, in partnership with Charles Street Partners, has assembled more than eight acres of land adjacent to the 38th and Blake commuter rail station in the RiNo neighborhood to build a transit-oriented urban neighborhood. Stretching across six city blocks, Tributary has planned a vibrant mixed-use development for the area that will create a true 24-hour neighborhood, with Class A office space, retail space, 350 residential units, a hotel, art studios and public art installations that will reflect and retain RiNo's creative character.
The Giambrocco development is designed to provide a safe, multi-modal, pedestrian friendly destination for people to live, work and play. Housing options, including townhomes and apartments will be available at both market-rate and affordable rates, creating an inclusive, mixed-income neighborhood. Thoughtful features such as a woonerf (curbless street), a festival plaza, activated alleys and market hall are designed to enhance the feeling of connection and community.
Address: 3609 Wazee St, 3600 Wynkoop St, 3695 Wynkoop St
Neighborhood: River North (RiNo)
Total Land square footage: 178,000
Office square footage: 50,000